Overview
Power BI is Microsoft's cloud based, self-service, business intelligence suite. Power BI makes it simple to import, shape, and distill complex data into interactive dashboards and reports. From these visualizations, we enable users to gain insights and make informed, data based decisions.
My Role:
My work on Power BI has encompassed UI, UX, and IA, for
desktop
,
web
, and
mobile
. Over my first year as a contractor I primarily designed and implemented features for product. I worked with PM, engineering, and research to implement and validate designs before shipping them. I've also created marketing collateral, internal morale content, and some motion design, as seen in this short lived
loading icon
. 
My current team, Studio X, is a bit more oblique and blue sky. We collaborate with product teams across Microsoft to explore how Power BI and other
BAPI
apps can be leveraged on new hardware, software, and mixed reality platforms. We focus on storytelling, research, and scenario development rather than putting pixels to an artboard. 
Learn More:
Recent Projects:
You'll find below a few features I've designed while working for Power BI and Studio X. Any current or exploratory work is protected by NDA. Please
reach out
 for more information or any in-depth design process.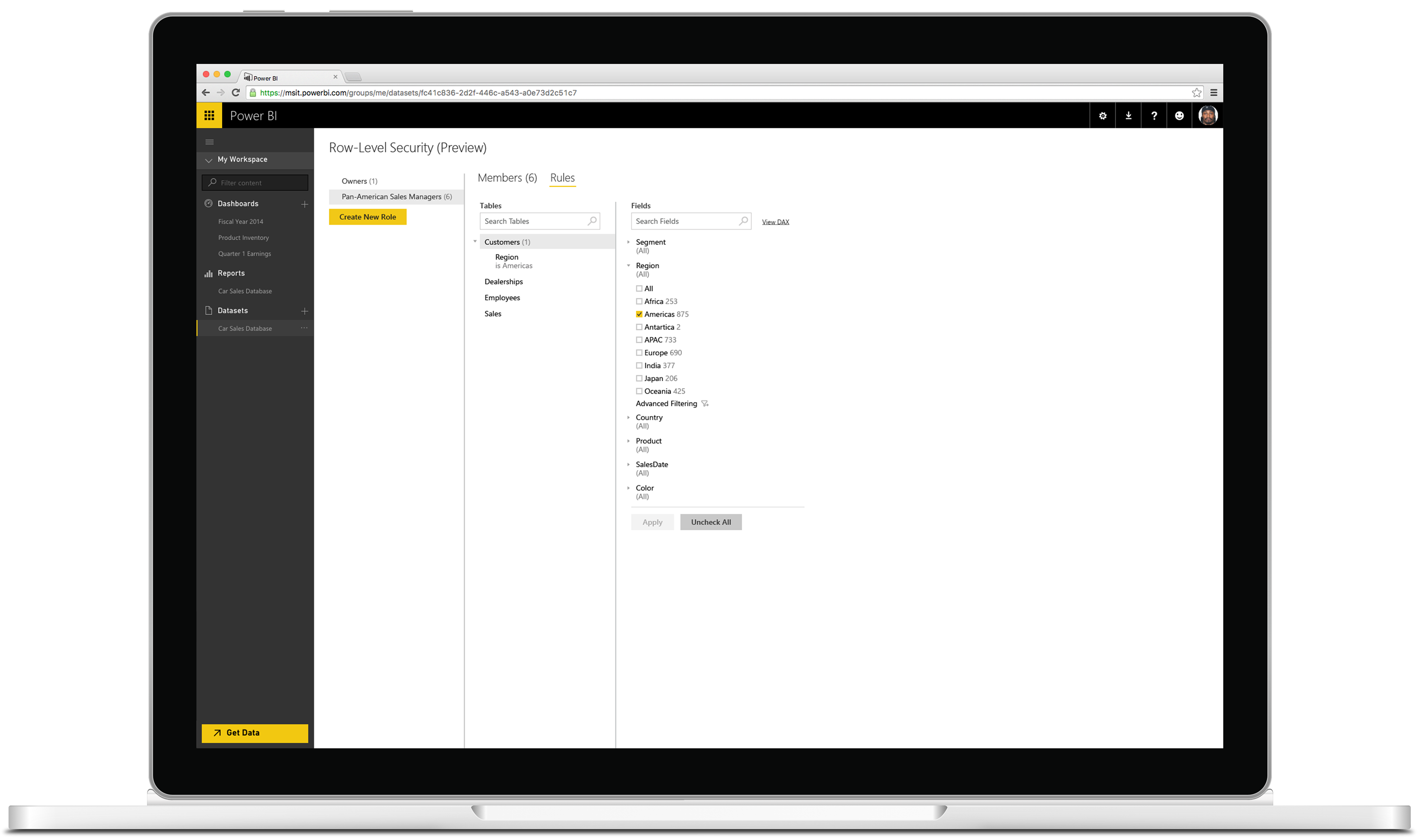 Row-Level Security for Power BI
Administrative tools for managing data permissions and controlling access to content
View Project
​​​​​​​