Overview:
In January 2014, after a 7 year hiatus, Outkast members Big Boi and André 3000 announced an international, 20 festival headlining, reunion tour including Coachella, Sasquatch, and Governors Ball. In an ongoing collaboration with Outkast, we created several data visualizations to promote their festival tour and increase audience engagement with the hip hop duo.
Studio:
Client:
My role:
Project Roadmap, Visual Design, Prototyping, and Research, and Production.
View project:
OutKast Hypemap:
Our first piece, the Hypemap, visualizes Twitter activity following OutKast. It is shown as a heatmap based on location and number of tweets. The app works in real time, with live tweets popping up as they are posted. Users are able to see changes in Hypemap activity over the last 7 days using the slider. 
Check out the Hypemap in action 
here
.
OutKast's big homecoming show was at CounterPoint in Atlanta, GA. While there are some major heat points in metropolitan areas like Houston, Los Angeles, and New York City, you can clearly see a lot of activity happening right at the CounterPoint Festival and its surrounding area.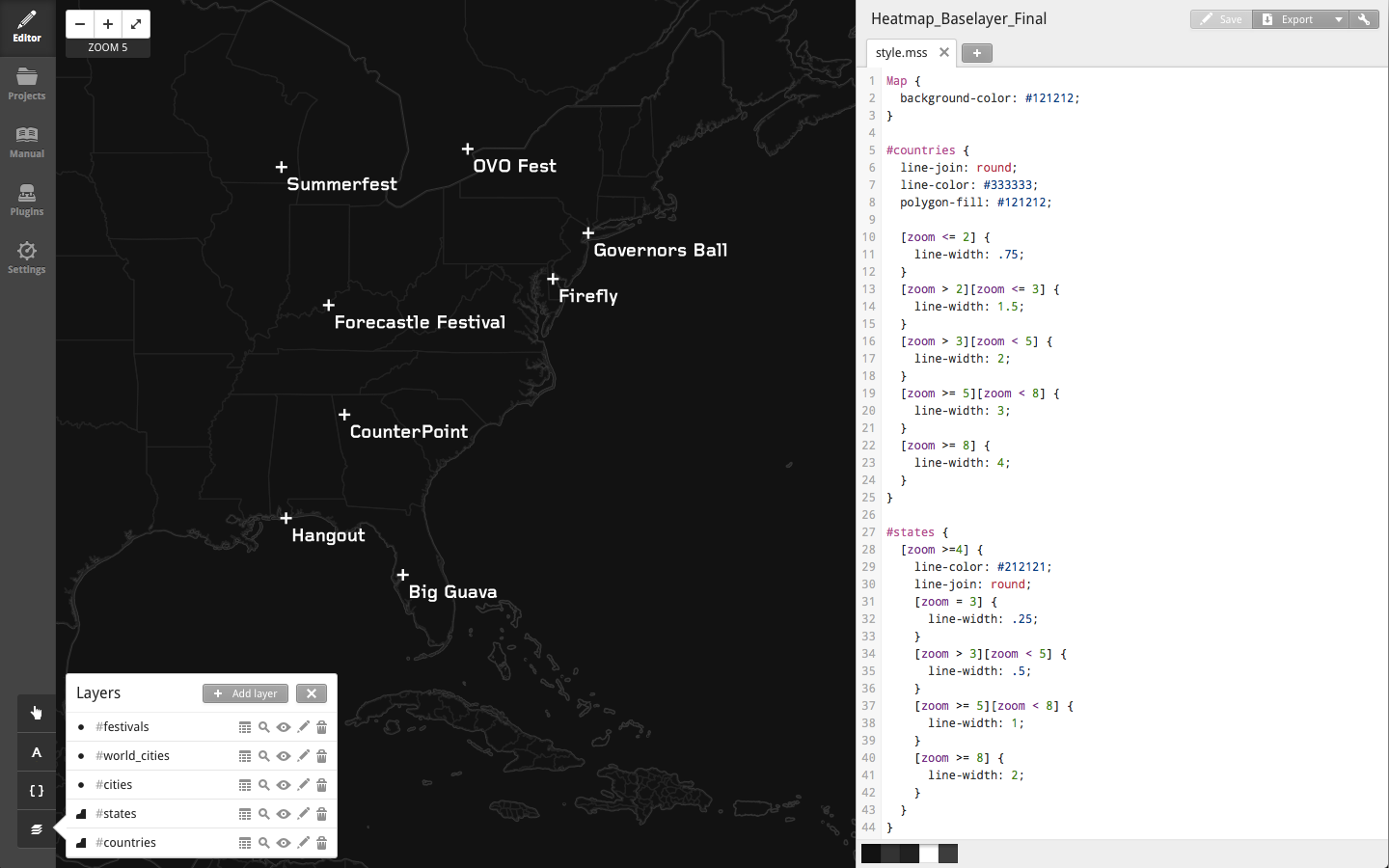 Process:
The Hypemap is built using different technologies, including JavaScript, on top of a customized 
MapBox
 base layer. The base layer map was designed and coded using 
TileMill
. I research and processed location data for each leg of the world tour. I also provided visual design and typography for the Tweet callouts.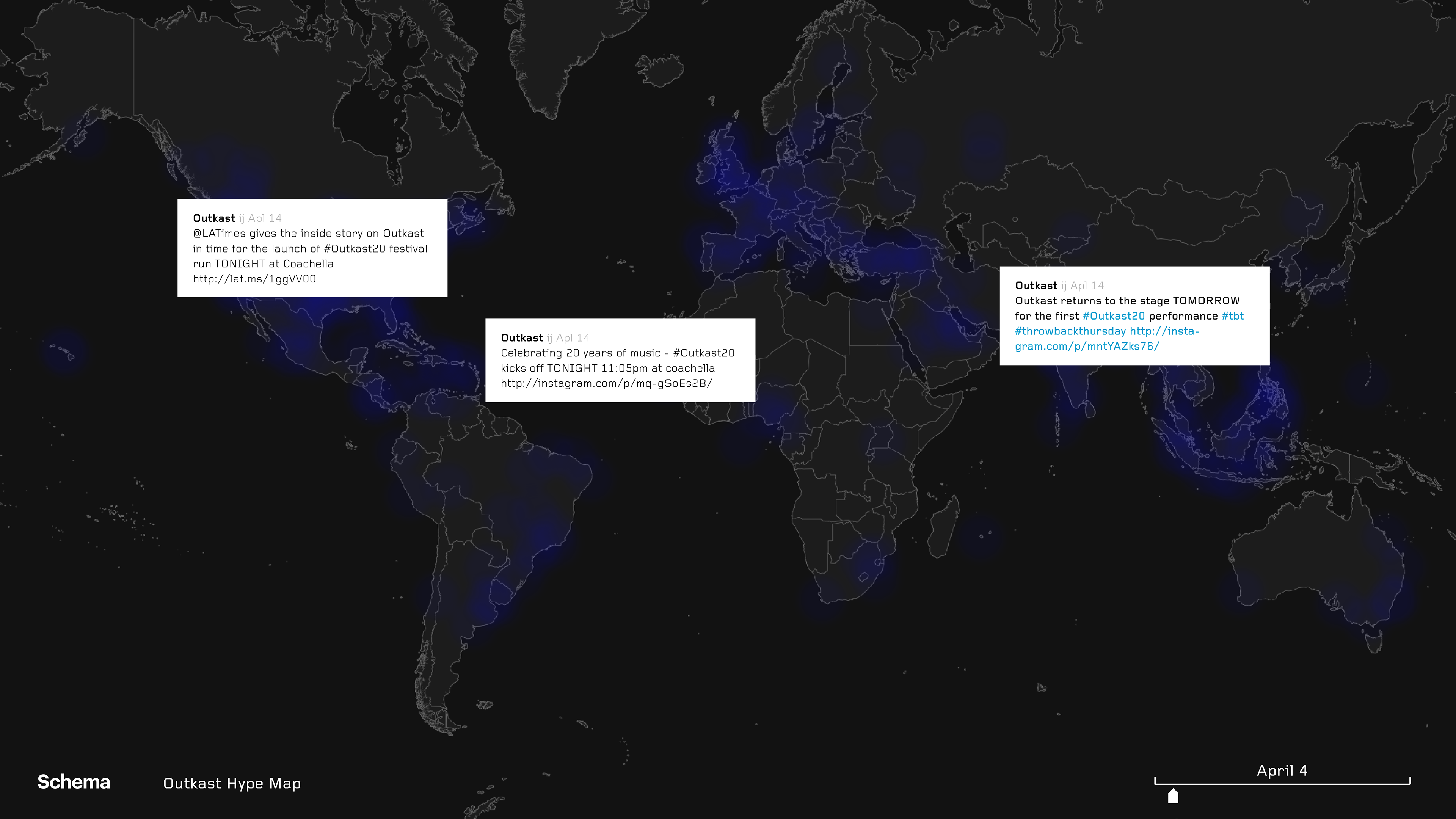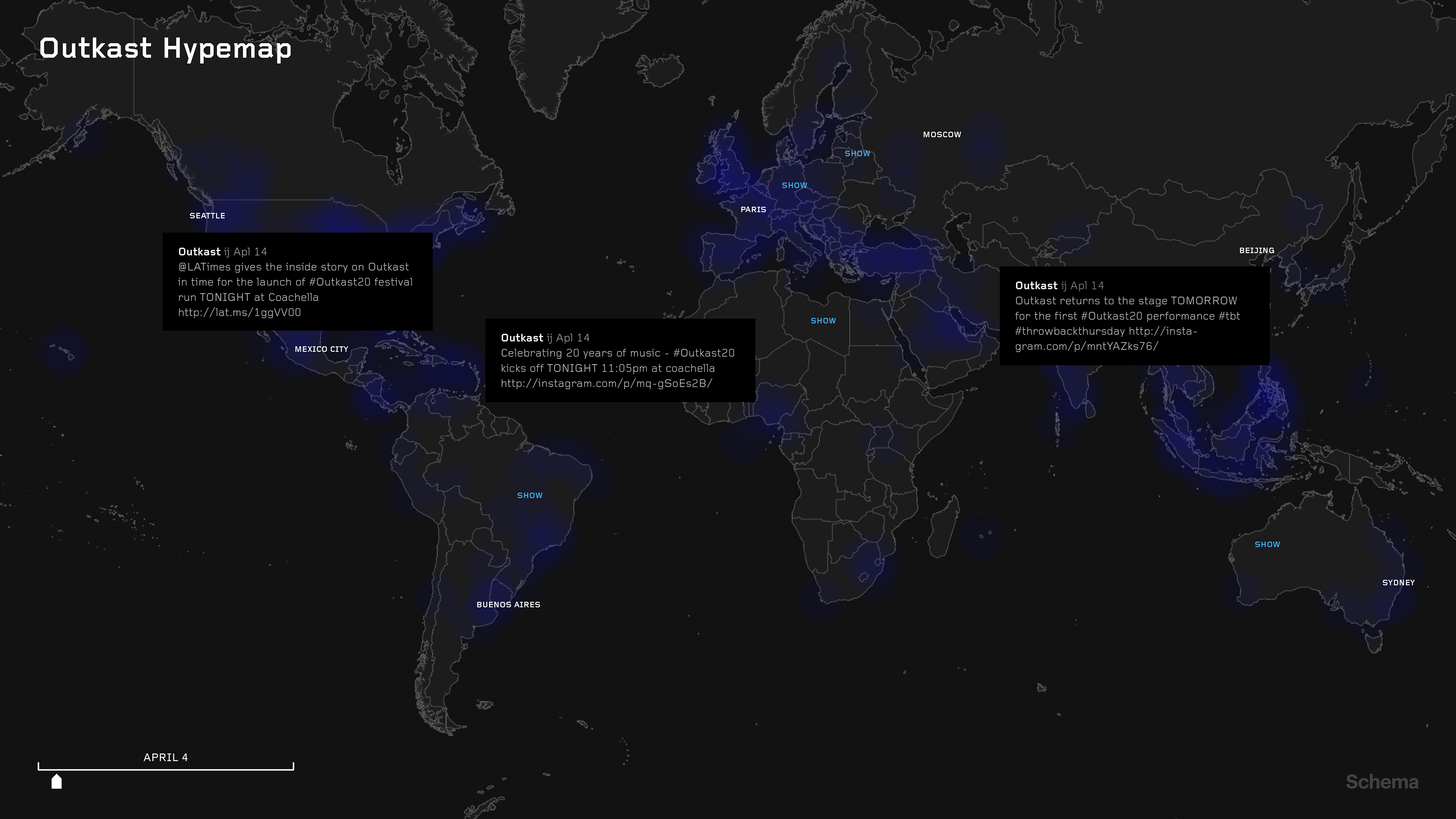 Outkast Instaradar:
The Instaradar, is the second of our visualizations focusing on Instagram photos tagged with Outkast. The app visualizes the images based on time and location in a spining radar. An image's position about the circumference shows when it was posted. The distance from the center indicates how far from a festival the image was posted.
At the bottom users can select from one the 20 different festivals that Outkast is headlining to see where the most photos were taken. Users can also mouse over an photo to get a closer look and click on it to read the post in detail. 
 You can interact with the Instaradar live
here
.