Product:
My role:
Concept development, user experience, interaction design, visual design, and user research.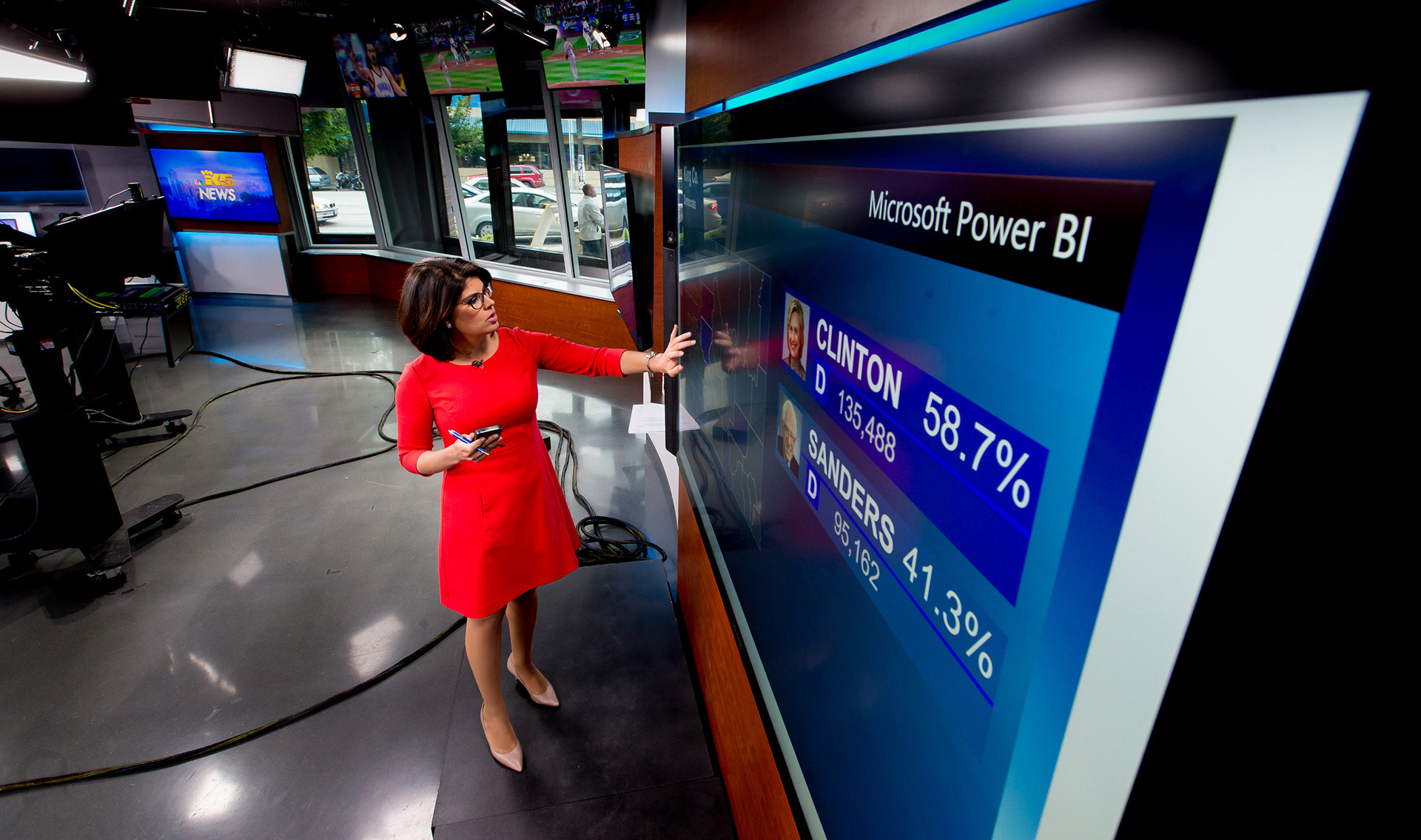 Business opportunity
Power BI is a data visualization tool, widely available on many platforms including web, mobile, desktop and even 
Mixed Reality
. This allows our users to build beautiful reports and get data driven insights wherever they are.
My team was tasked with envisioning how the core Power BI experiences of creation and consumption could work with the Microsoft Surface Hub.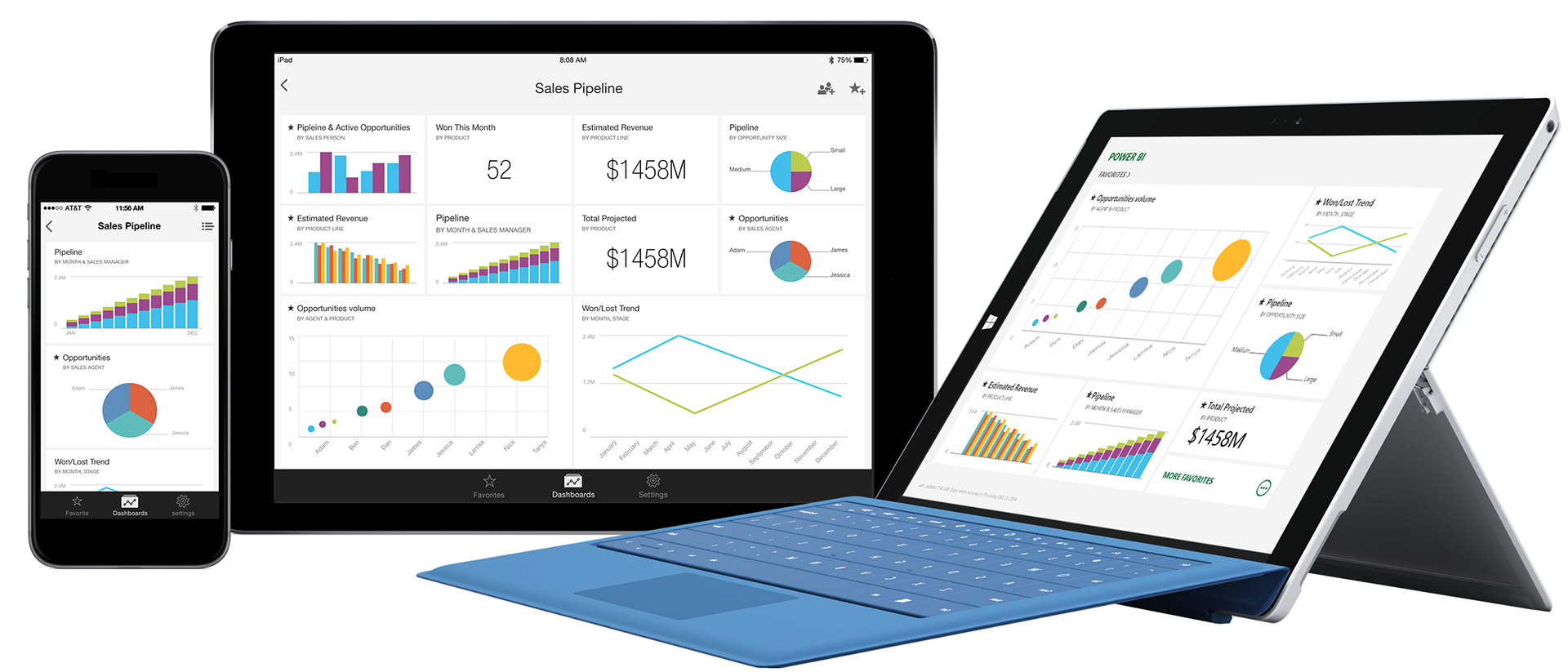 Design opportunity
From our customers, we discovered a need for Power BI to also exist in shared, public spaces like meeting rooms, open offices, and on stage at conferences. 
For important meetings, our users would often screen capture components and paste them into PowerPoint as a part of their data story. 
Power BI needed to evolve from a seated, single user experience, to one more focused on collaboration, storytelling, and shared public spaces.
The platform
The Surface Hub is more than just a giant 84" display. Its touchscreen, Surface pens, and intelligent cameras make it ideal for collaboration in the workplace. It can be wall mounted in conference rooms or racked on an easel to be wheeled around open office spaces. 
The focus on standing, collaboration, and inking and touch interactions made us rethink the traditional Power BI paradigms of a seated, mouse and keyboard app.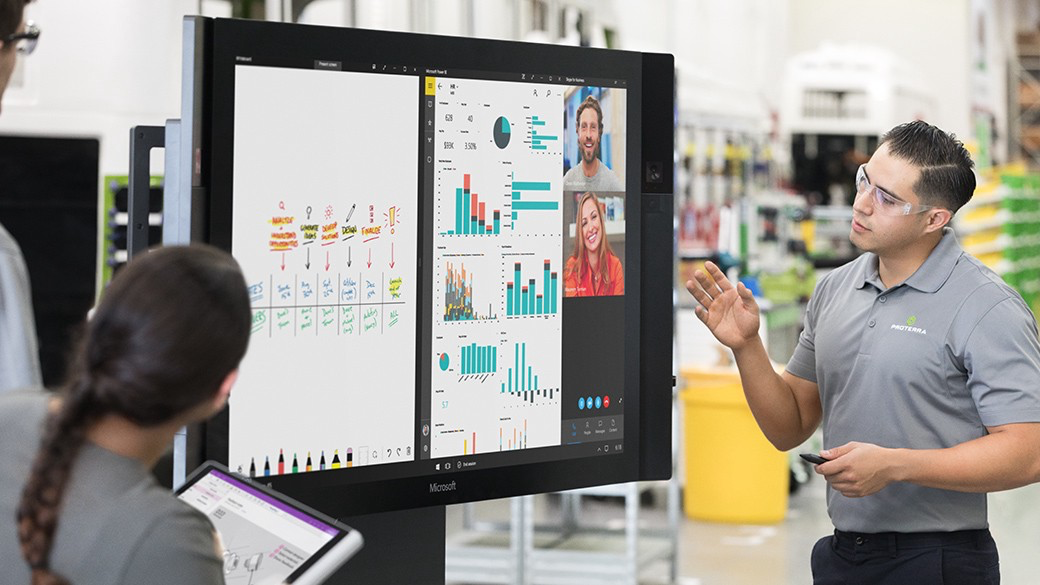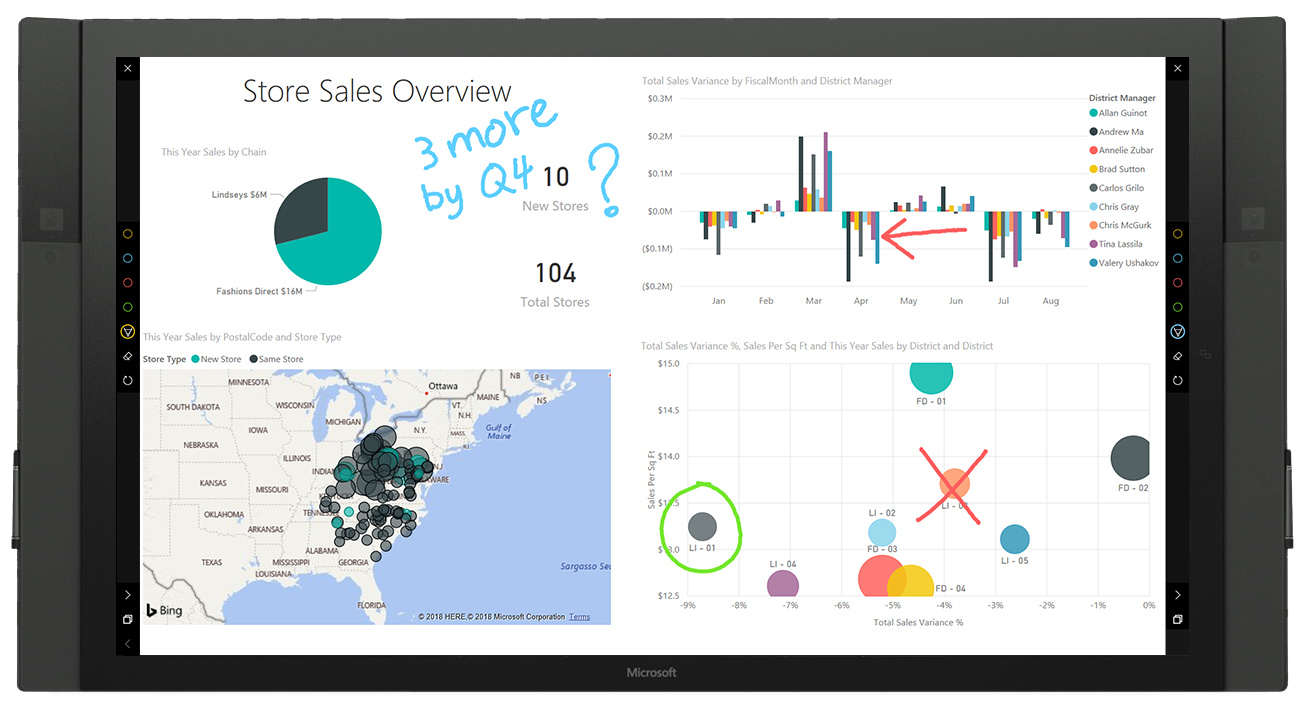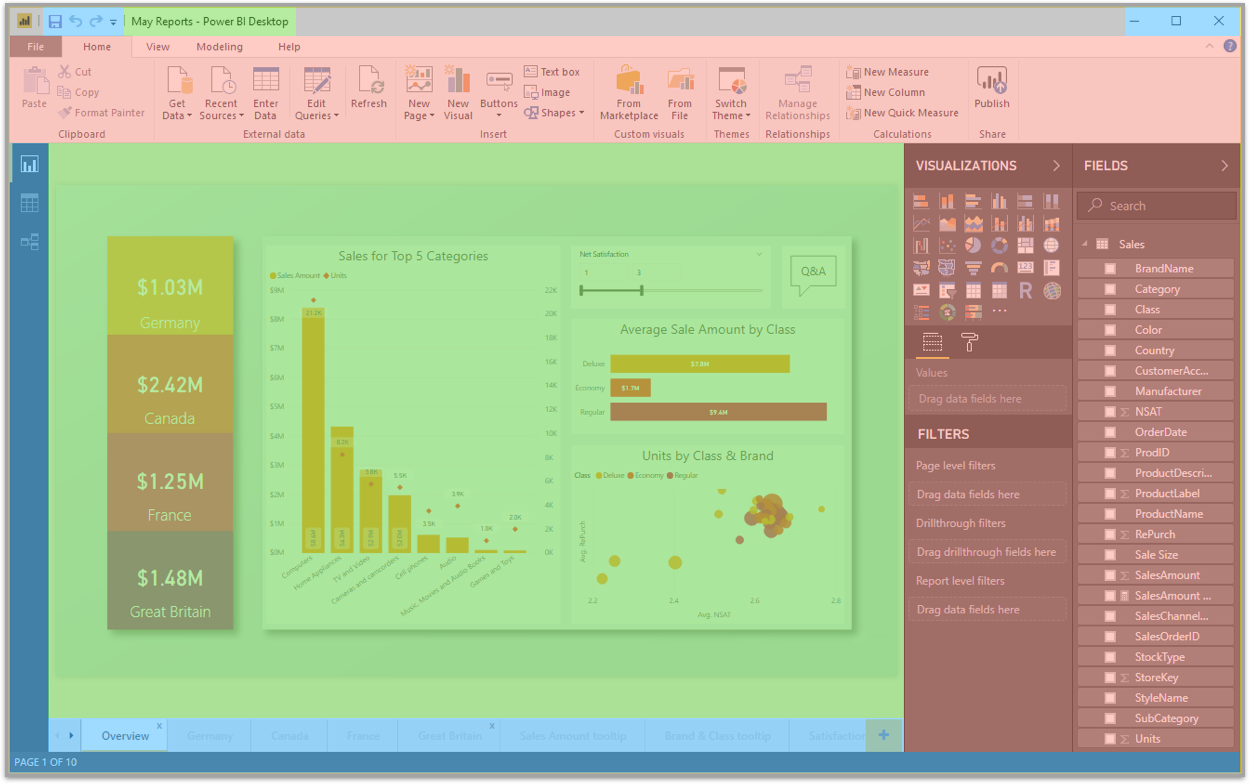 Stripping down the interface
To shift focus on presenting data, we took Power BI down to just the UI essentials.
Gone are the complex panes for writing formulas, crunching numbers modeling data.
We can bring more attention to our user's visualizations and content navigation.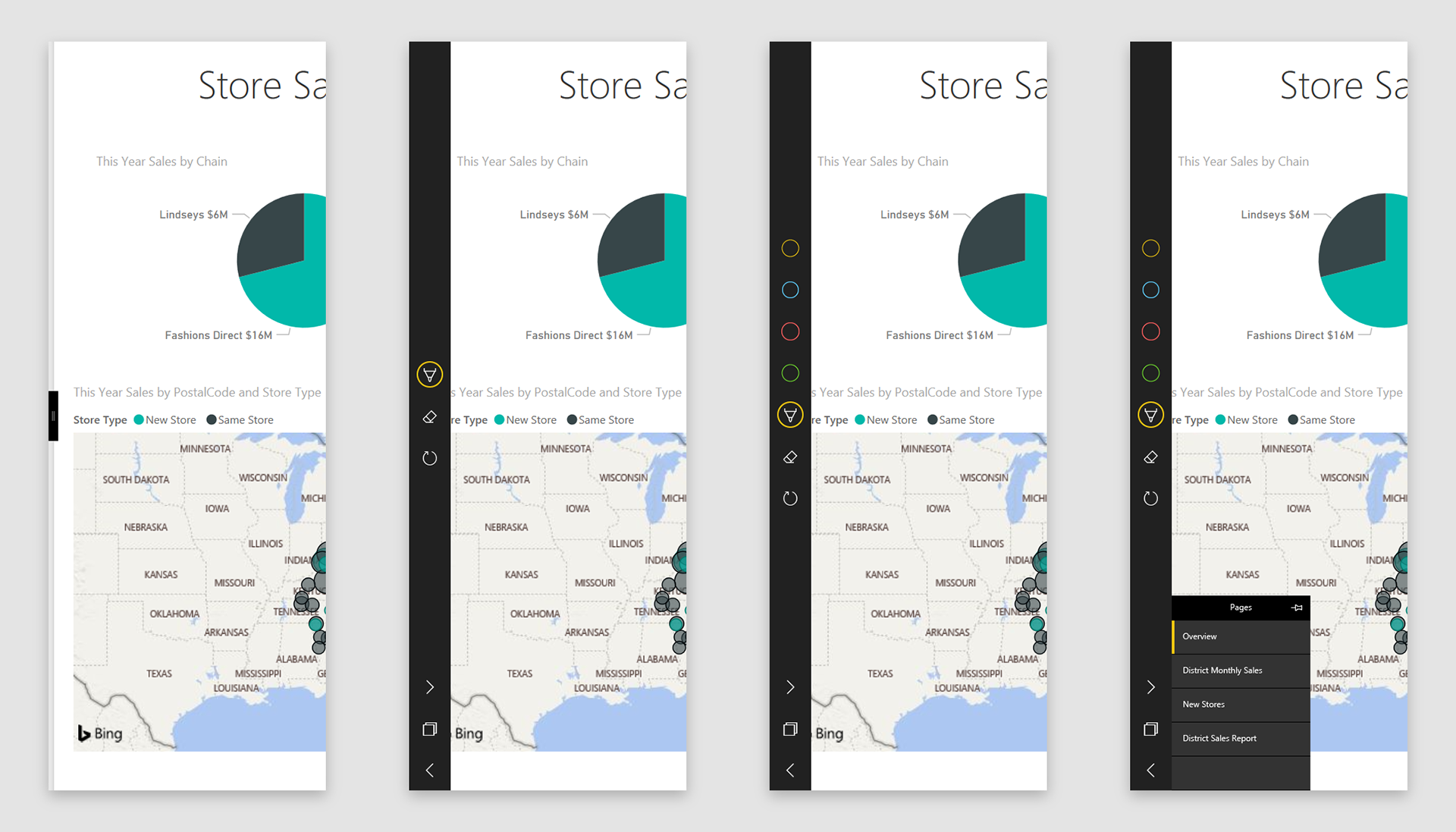 Less chrome, more content
The controls that remain are page navigation and basic pen and ink, docked to the sides of the app.
When not in use, the UI slides away, giving even less visual distraction to the reports being shown.
The two action bars are near the pen holsters, letting multiple people collaborate at once.
This also prevents presenters from walking across and blocking the screen from viewers. We called this
"The Vanna White Effect"
.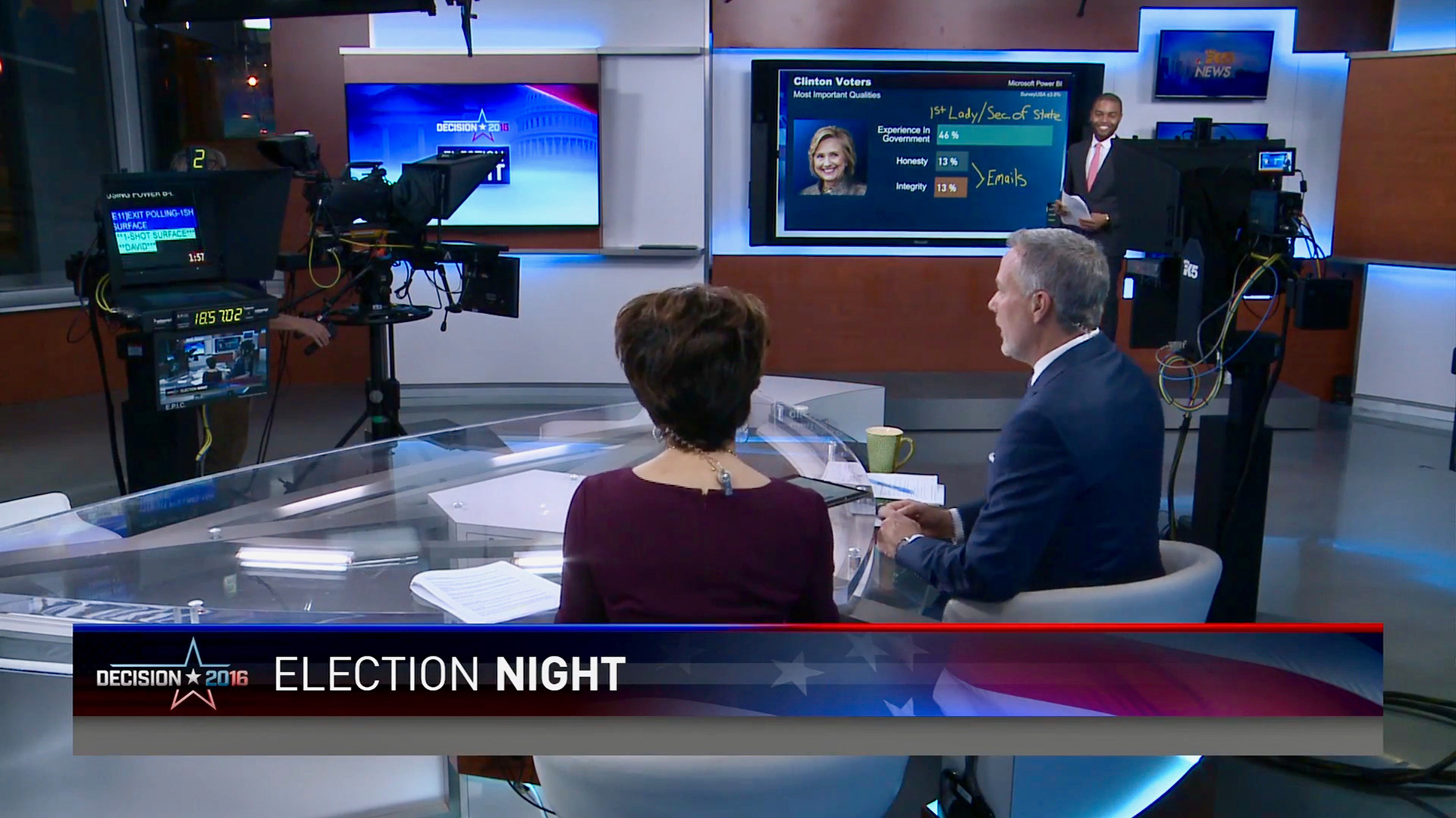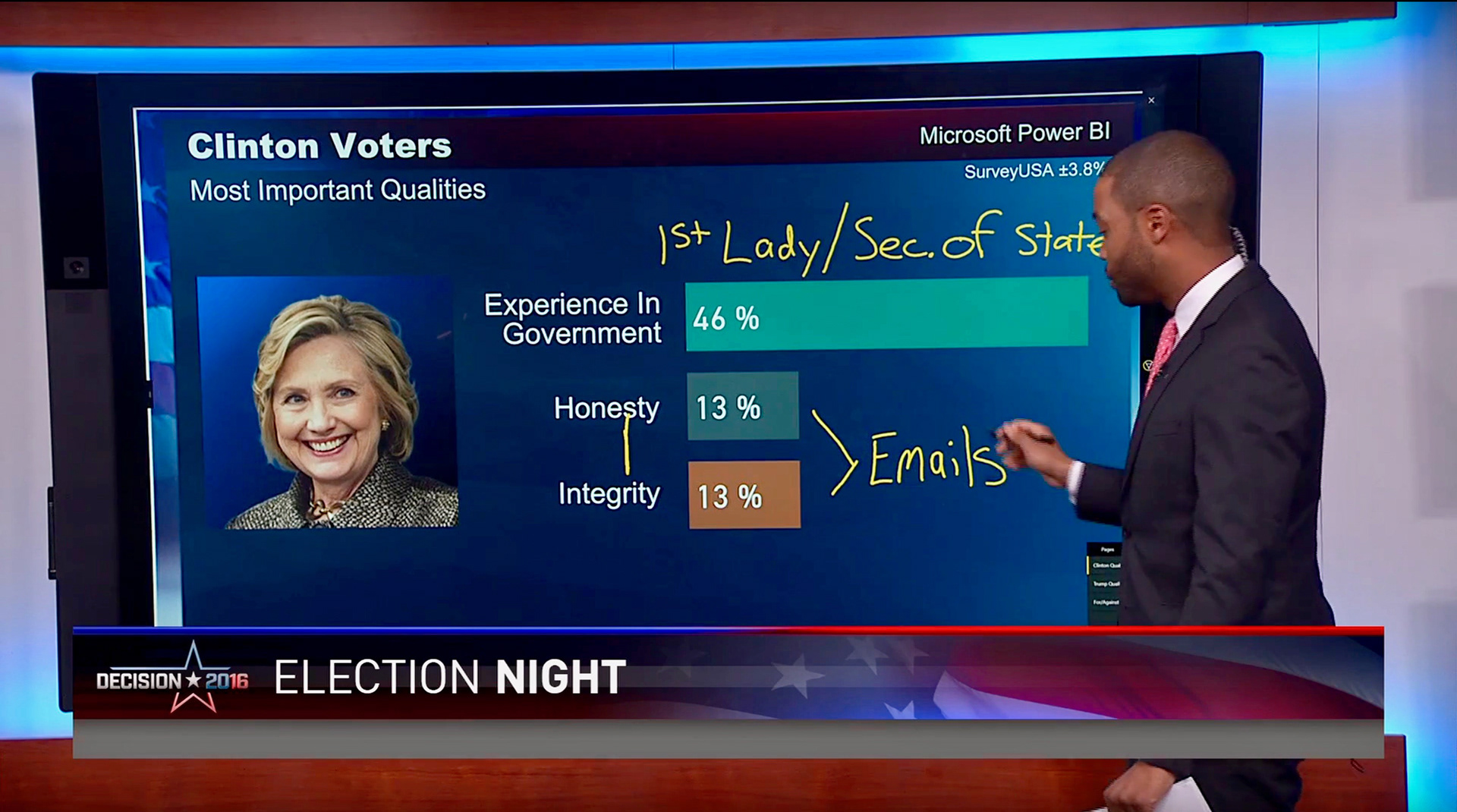 Process:
Any in depth process work and explorations are confidential under NDA. 
You guys know how it is. 🤷🏻‍♂️