Overview:
Presentation mode for Power BI optimizes the storytelling experience on large touchscreen devices.
My role:
Concept development, user experience, visual design, and research.
Why presentation mode?
Power BI is widely available on many platforms including, web, desktop, mobile, and even
Apple Watch
. Generally, they're personalized experiences for individual users. From our customers, we discovered a need for Power BI to also exist in shared, semi-public areas like meeting rooms, open workspaces, and hallways. In these use cases, the app shifts from a focus on consumption and authoring to a pure storytelling and presentation experience.
My team was tasked with envisioning how Power BI could work on the newly released
Surface Hub
. Its massive touchscreen display and Surface pens make it ideal for collaboration, presentation, or ambient information in shared spaces.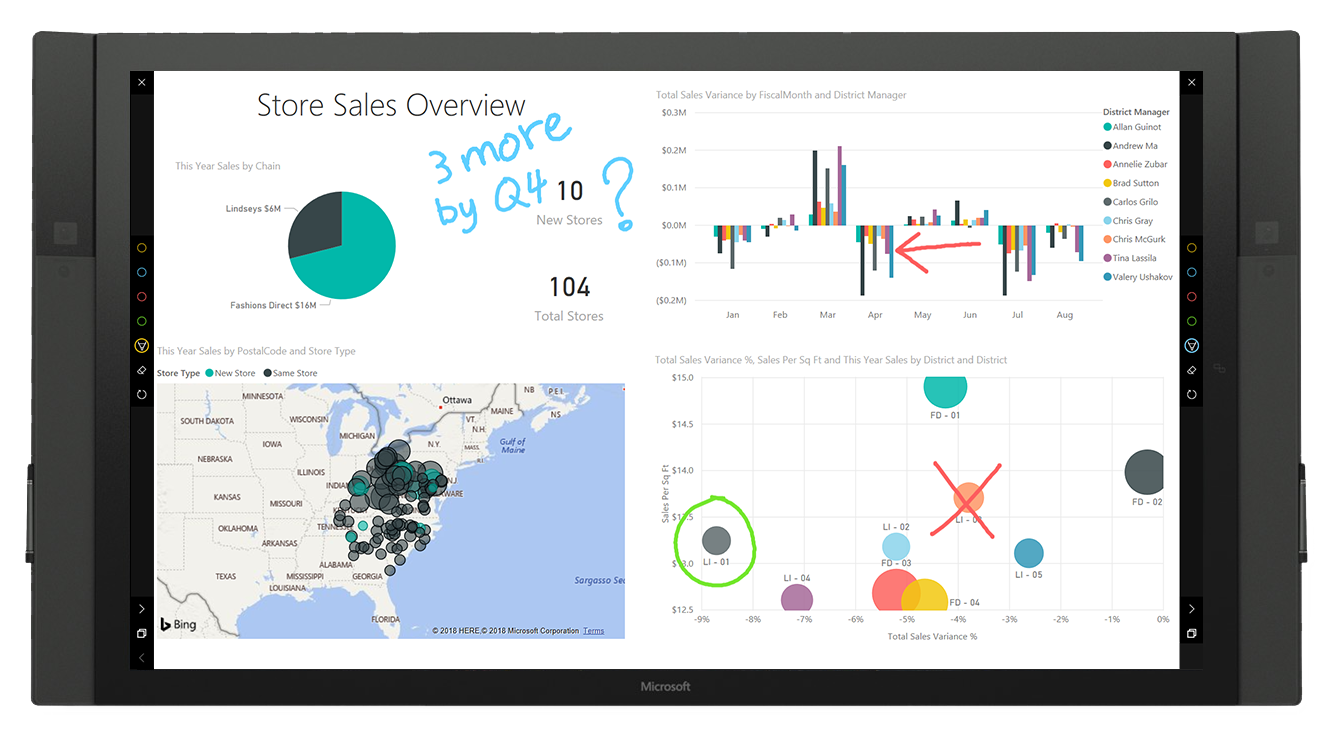 Less chrome, more content:
To focus on presentations, we stripped down Power BI to just the UI essentials. Gone are the complex panes for writing formulas, modeling data, and building dashboards. What remains are easy to use page navigation and simple controls for pen and ink. When not in use, the action bars minimize away giving even less visual distraction.
Share the spotlight:
By having two action bars on opposite sides, multiple people can present and annotate at once. No one has to walk across and block the screen from its viewers. We called this "
The Vanna White Effect
".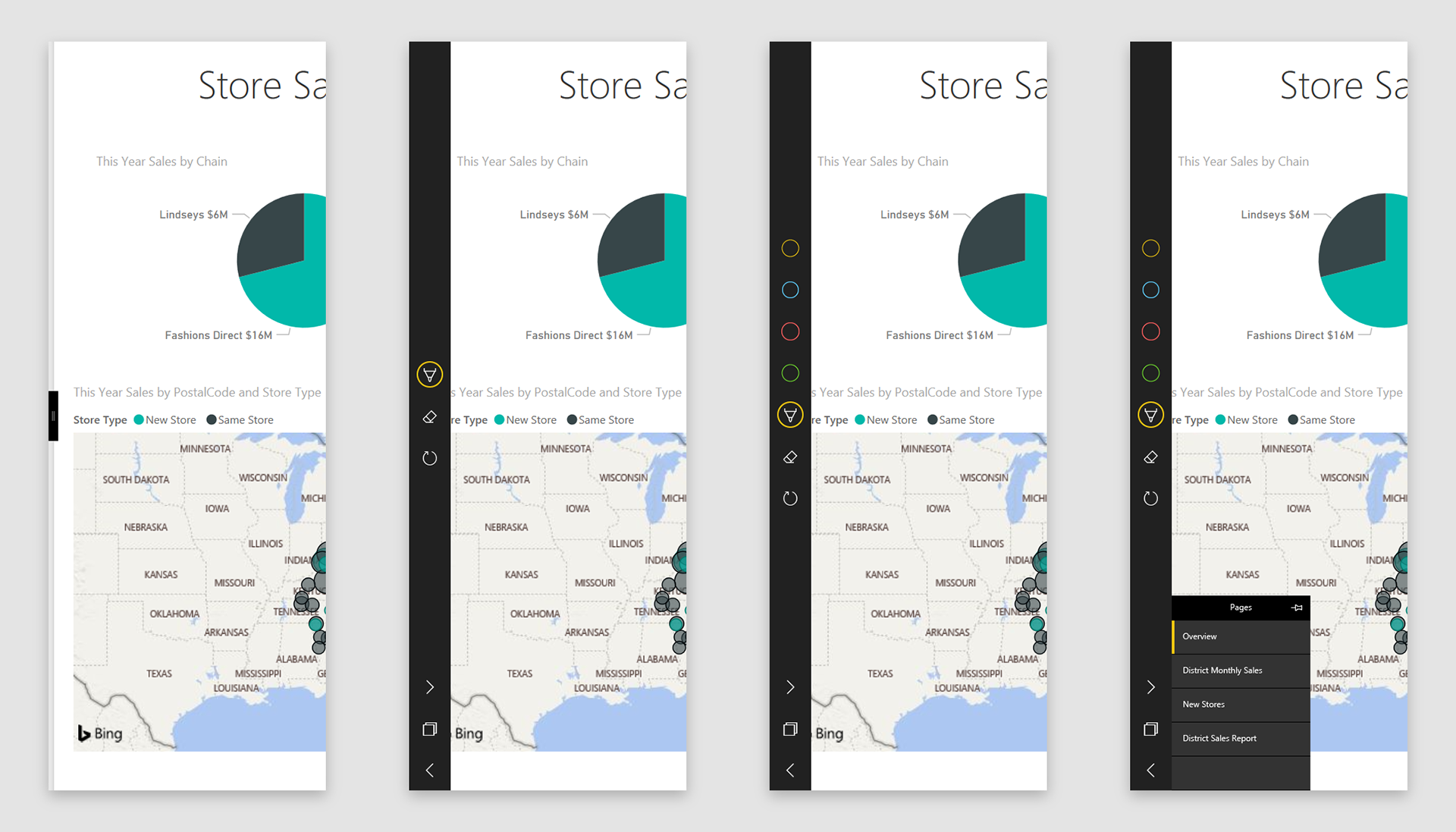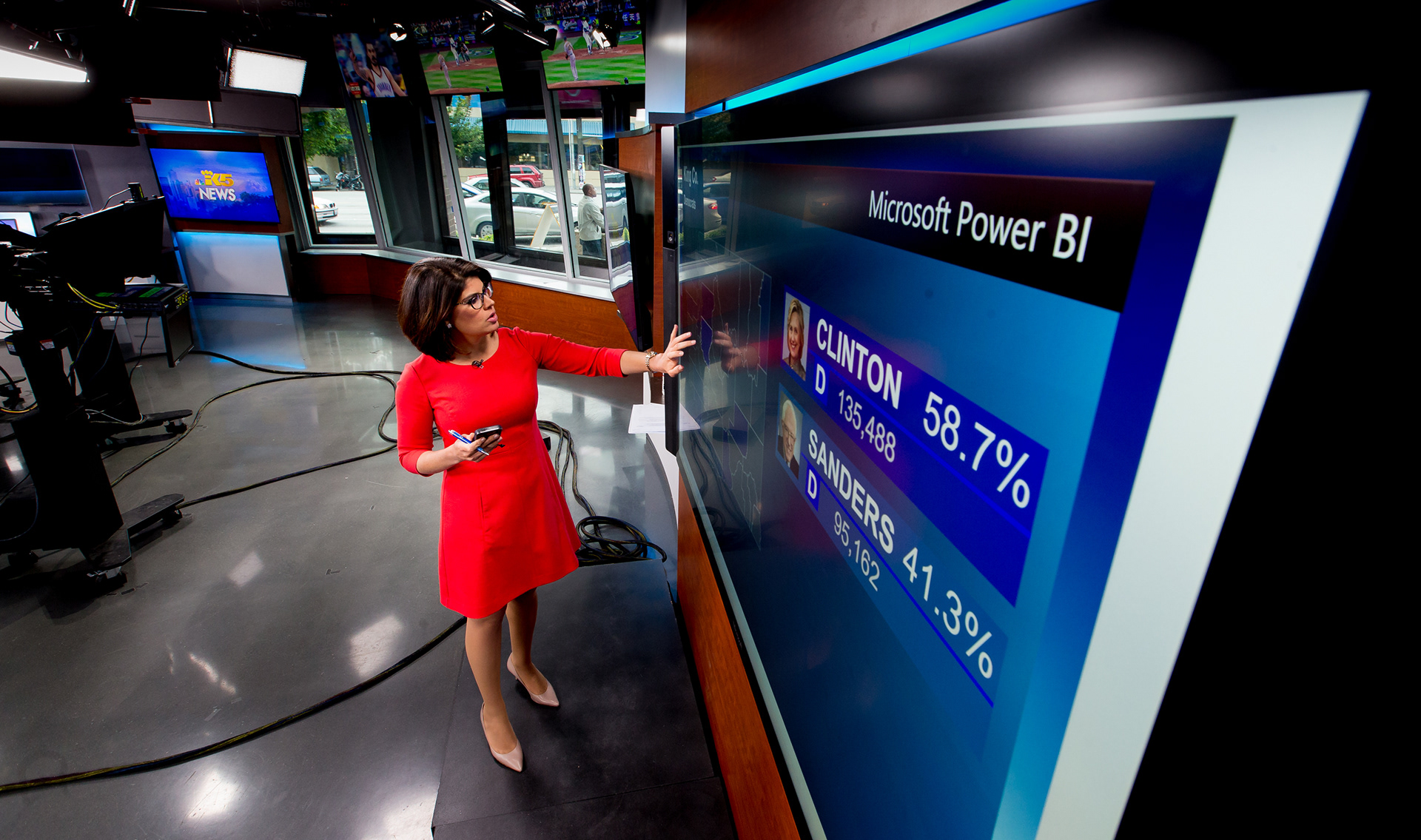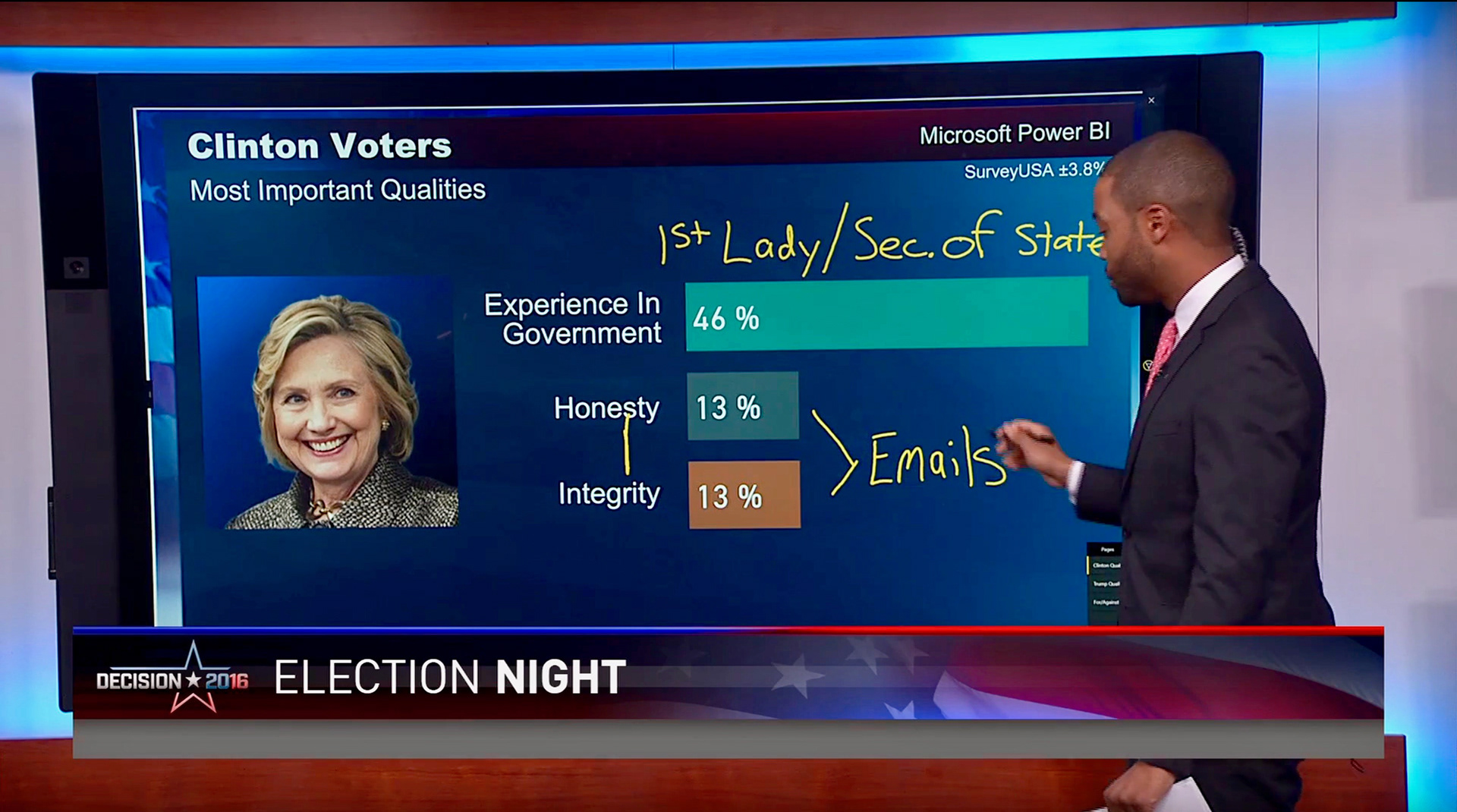 Process:
In depth process documentation and explorations are under NDA. Please
reach out
to find out more.